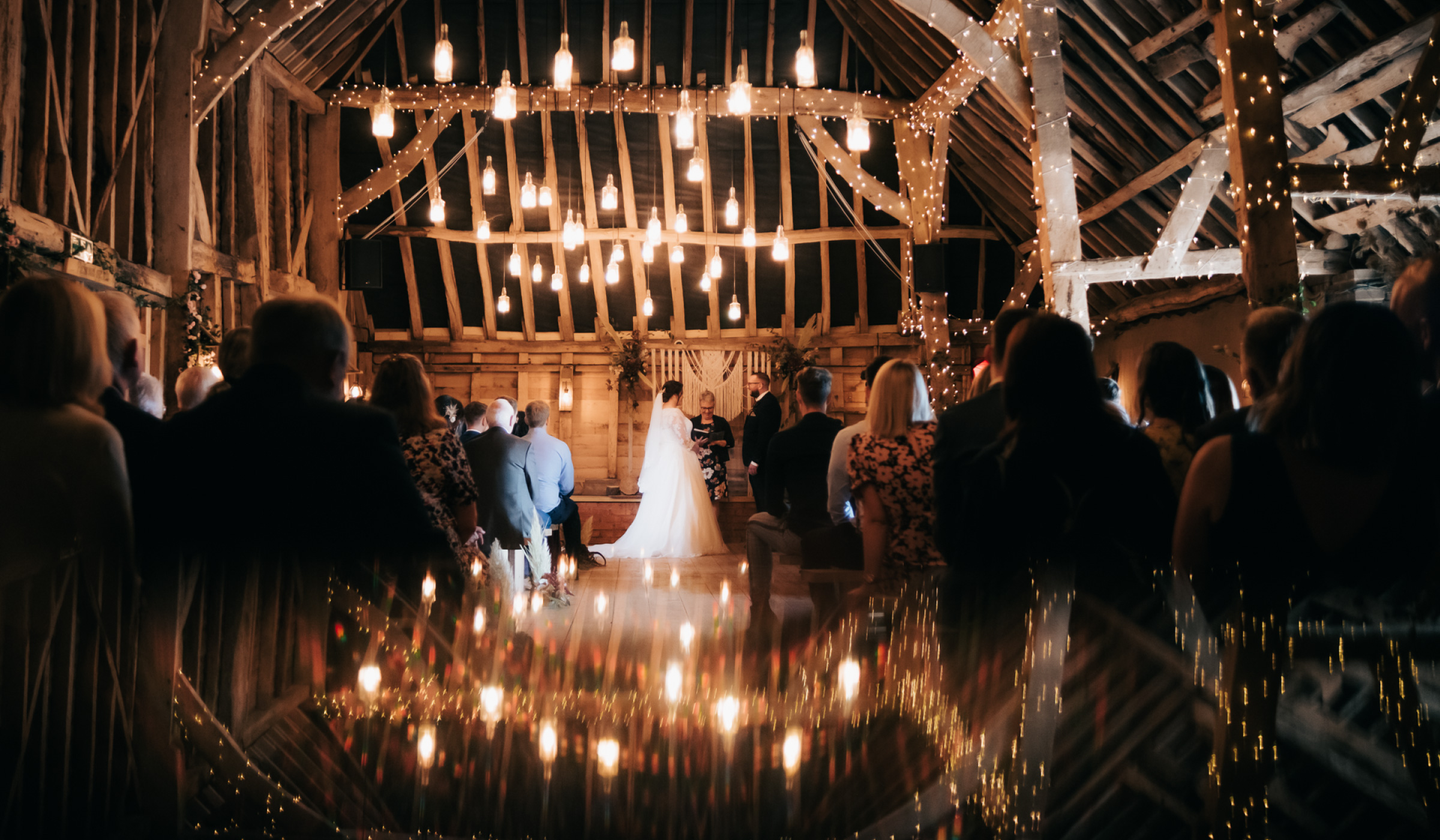 The Venue
---

---
Voted Best Wedding Venue in Sussex 2023!
Muddy Stilettos Awards
---

We are delighted to have you consider Southlands Barn as the venue for your special day.
view our brochure online here
---
We are a family-run business offering a laid-back, beautiful venue, full of rustic charm that is exclusively yours for your special day. We operate for Weddings April through October every year.
Our Sussex Barn, newly renovated Cattle Barn and stunning outside Pergola Ceremony Area are the perfect settings for seating up to 150 guests and we can accommodate up to 170 total guests for dining and evening guests.
---

---
The farm dates back to the early 17th Century with unspoilt views of the South Downs National Park to the south and Southlands 17th Century listed farmhouse above the courtyard.
There are two barns (our 17th Century Sussex Barn and our newly converted dining hall, named the Cattle Barn).
The Barn itself is situated in the heart of the farm surrounded by 120 acres of farmland, with views of the South Downs and our lake.
We are located on the outskirts of the village of West Chiltington and the venue comes with magnificent views across our fields toward the South Downs.
Photo Credit: Daniel Hills Photography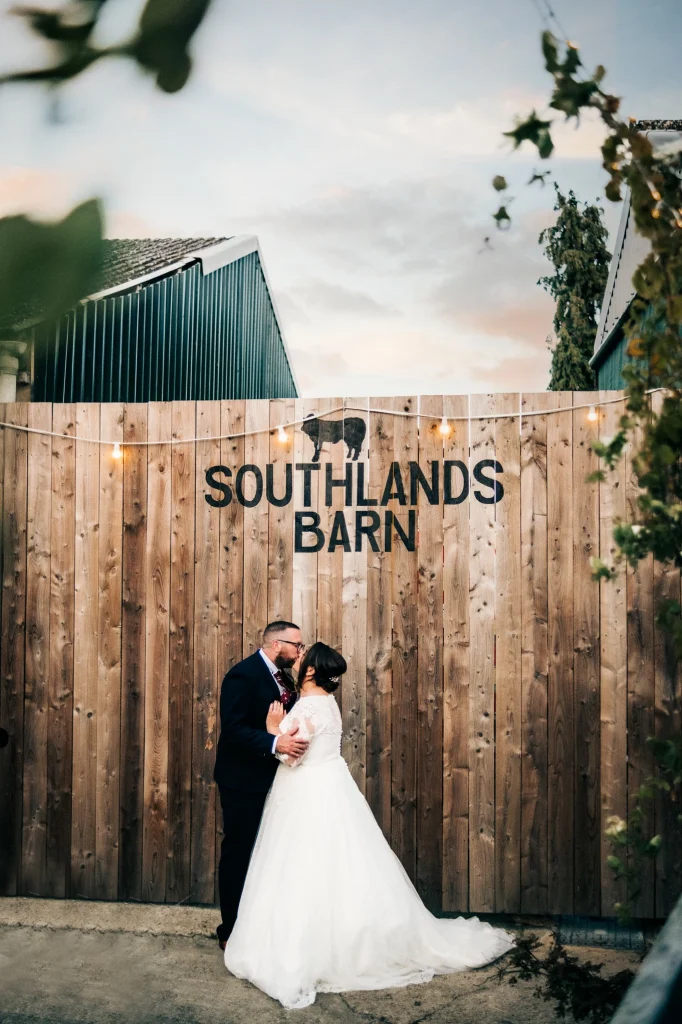 ---
---

---
The Sussex Barn
Ceremony / Wedding Breakfast / Reception
Our stunning Sussex Barn dates back to 1714 and was used as a cattle-holding barn.
With our fairy lights and hand-cut bottle chandeliers, the Sussex Barn is a truly magical place to exchange your vows.
Benches or chivari chair seating for up to 150 guests makes this a more intimate ceremony or reception choice.
Our Sussex Barn has an integrated sound system for your Live Music or a DJ to dance the night away.
Photo credit Olive Joy Photography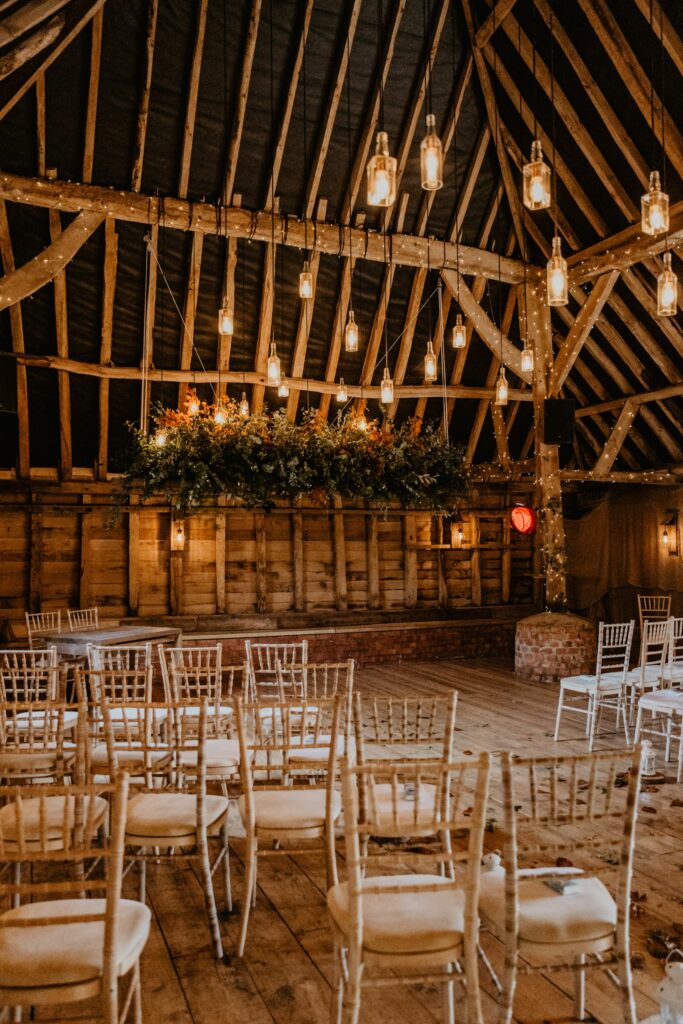 ---

---
---
The Cattle Barn
Ceremony / Wedding Breakfast
The Cattle Barn was used as a holding barn for our carving cattle during our farming days.
This Newly refurbished barn with bifold doors makes the most stunning venue for your reception. Round tables and chairs are included in the venue hire for up to 150 Guests.
The Cattle Barn is ideally used after a ceremony in the Sussex Barn, for an easy flow to the day and making use of the entire venue space which is exclusively yours.
Photo Credit: Olive Hoy Photography
---
---

---
The two barns are connected by our beautiful courtyard and full bar area, where you will also find our toilet and shower facilities (including disabled) as well as our games room equipped with a pool table.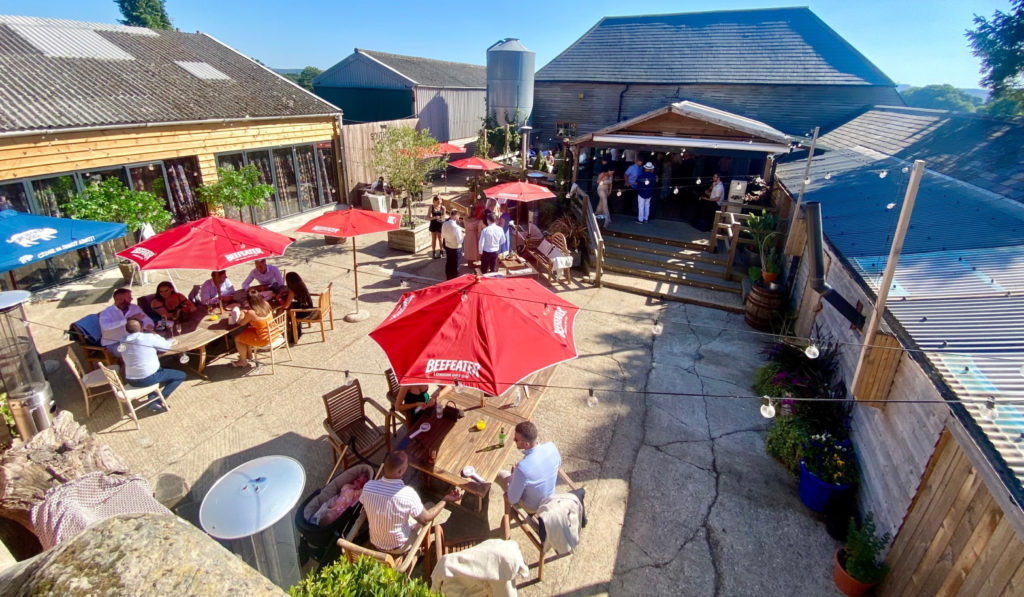 ---

---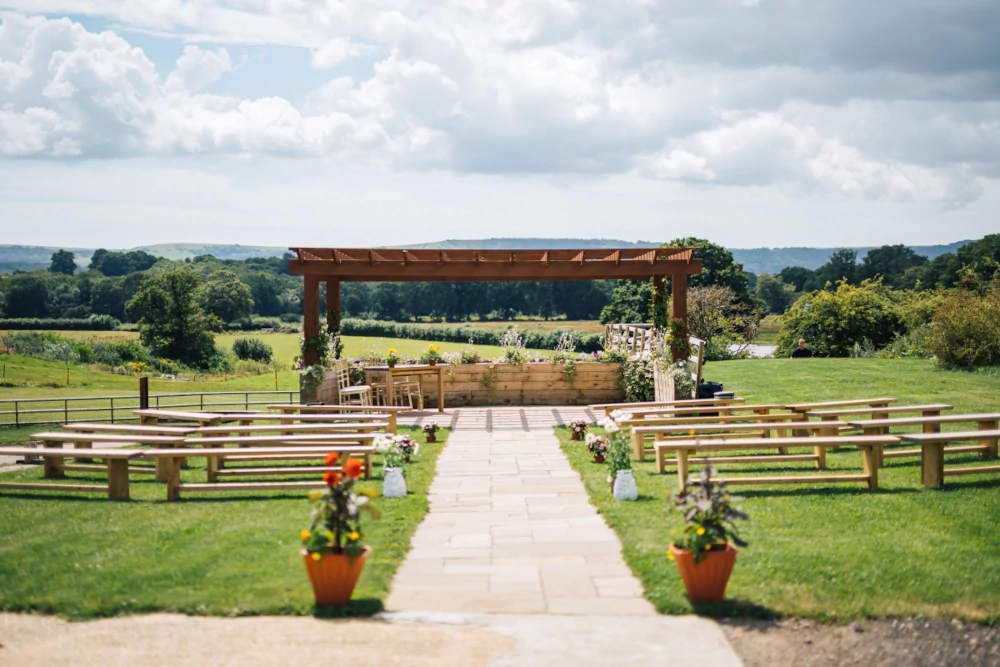 ---
Outdoor Ceremonies
Southlands View
Our stunning, fully-licensed outside ceremony area takes place under our Pergola with beautiful views of the South Downs and our freshwater lake.
With a seating capacity of up to 150, it is the perfect, romantic setting for taking in West Sussex at its finest.
---
---
We are here to help
We guarantee to give you the best possible service from start to finish, so if you have any specific requirements then we would be delighted to discuss them with you.

---
As 'mother of the bride' it was a great relief to have the occasion in such safe capable hands and we appreciated all the work and assistance that you all willingly gave.

Special thanks to the team that made the lunch food look so special!

Christine & Brian
---

---
Recently had my wedding reception at Southlands Barn. It was amazing! The venue was absolutely stunning and the staff were incredible. The whole day ran so smoothly. There were plenty of scenic spaces for photos. Great drinks packages and the staff were extremely accommodating. Massive thank you especially to Liv for making our day so special!
George Lawrance
11/08/2023
First of all thank you Jackie and your team for being outstanding hosts and for all your kindness.. nothing was too much for you. If you are looking for a venue for your wedding you really will not do better than southlands barn...the main barn with its oak beams and wooden floor is just beautiful...add to that the bar conservatory area... outside patio area.. the other barn.. snooker room..views of the south downs...if you want fun wedding venue this is it.. patio patio and of course
Mark Stuart-William
10/08/2023
Our Son and Daughter in Law had a magnificent day at Southlands, the staff, the surroundings were perfect. Would thoroughly recommend.
I love DJ'ing at Southlands Barn, all of the team are so happy and welcoming I look forward to each time I get to go there and have a great night. They will look after couples and guests every step of the way.
Victoria Clark
19/07/2023
Southlands Barn was the most AMAZING venue for our wedding celebration. The barns are beautiful, the atmosphere is so warm and welcoming, you can bespoke your day how you choose and most importantly for us the team there are incredible. Phil, Jackie, Jamie, Liv and all the bar/event team went over and above to make sure we had the BEST day. They genuinely care about the couples and make you feel so special. It felt like they had created the venue just for us! We couldn't have wished for a better place to host our wedding party and feel we have come away with friends rather than suppliers. Thank you x
Epic! Amazing scenery, fantastic staff, perfect for weddings and the like, use this incredible place!
Lovely venue, friendly and helpful staff. All in a beautiful setting
Fun story and an Amazing find! We'll go back to 2018, it's a rather blurry night out, friends, food and good booze and lots of live music. I stumbled into the toilets in a pub/bar called Crowns in Brighton, East Sussex. Directly infront of me was a poster for this wedding venue, I took a photo and set it to my friends who just got engaged without thinking much about it. Fast track to 2021, they're getting married, a festival style celebration, this beautiful venue and the hosts accommodate over night campers, music, food stalls and more. This magical place encompasses the magic beginnings of something truly special. For many of us, searching and requesting prices/quotes can be daunting. The prices have be excruciating, and some feel they're being ripped off. HOWEVER, I assure you, these two fabulous gentlemen are far from it and are extremely grounded, acommodating and approachable. 100% BOOK THIS PLACE!! if you like the idea of a beautiful barn wedding big courtyard with open plan bar, look no further.
This place is simply fabulous! The owners and staff all worked so hard to ensure that our daughter's wedding was the best experience for the bride and groom, their families and their friends. They were there inconspicuously throughout; the day before whilst setting up, the wedding day itself and the morning after clearing up. Thankyou so much. Your care, amazing facilities and quiet professionalism provided a stress free, perfect day for everyone. It was a pleasure to meet you all. We will definitely recommend you.